BBF 2020 is postponed!
We will meet in autumn 2020, in Świnoujście. We will provide info on the exact date. We were planning to open the conference with a debate on "Trade wars, black swan syndrome, protectionism – a new opening in the global economy."
We have never expected for the rapidly spreading epidemics to be the "black swan" in this case. In autumn 2020, during the 12th Baltic Business Forum we will try to evaluate how the world, Europe and the economy as a whole have changed, we will once again debate on where and how to get power for progress.
See you in Świnoujście!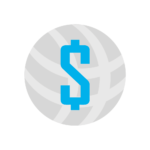 Global economy, BANKS and ENTERPRISES IN A RAPIDLY CHANGING WORLD
New opening in the global economy.
Will global trade wars impact the ABB region? Foreign trade and financial systemic challenges.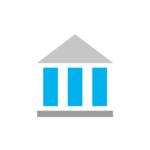 Self-governance, MEDIUM-SIZED IS NOT MEDIOCRE
Great opportunities for small and medium-sized cities – in search for new paths for economic development.
Cities "sprinkled with grey". How to react to negative demographic trends and depopulation of cities?
Cities and the dilemma of financing their development. To what extent is it a central or local issue?
Regional policies, the strength of LOCAL HOMELANDS
Window to the world – vision of new opportunities. How transportation infrastructure impacts economic development of West Pomerania and Poland?
Wellness, Health and SPA tourism, a new branch of the economy. Good atmosphere, investments, workforce skillset – how to build added value for SPA locations? Uznam SPA?
Diplomacy without dress suits – international cooperation between self-governments. From signs of good will to concrete actions.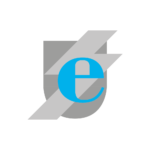 Energy safety, POWER FOR PROGRESS
What exactly determines energy safety: owned resources, inter-connectors, development of renewables? Choice of strategy or strategy derived from necessity? Experience of Poland and Ukraine.
Energy transformation, a chance for the Polish industry. How much energy "made in Poland" will be wind, photovoltaic or natural gas sourced?
Heat, green energy for the cities. New technologies, new financing.
Partners of the 12. Baltic Business Forum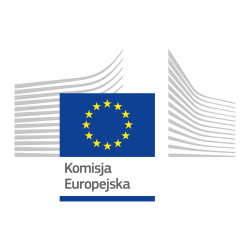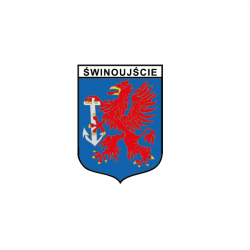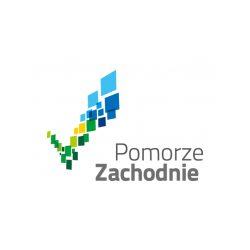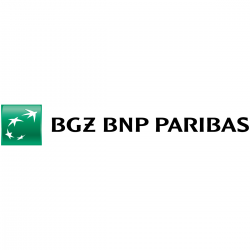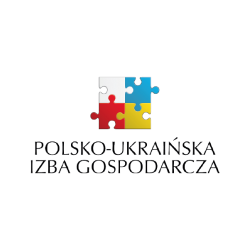 About the Baltic Business Forum
Many thanks to our Partners
The IDEA of the Baltic Business Forum is to strenghten economic cooperation in the ABB – Adriatic, Baltic, Black Sea Region. It includes not only EU countries, but also economies vital to the region such as Turkey and Ukraine. The idea of cooperation in this part of Europe has been known under many names: from MiddleSea to cooperation on the North-South Axxis, up to Three-Seas initiative.
Baltic Business Forum is a conference that focuses on the economy. Organizing a 12th edition, we know that economic and cultural variety of the ABB region stimulates the imagination gives motivation to act, provides natural power for progress.
Good, historical traditions of economic exchange in the region have to be strenghtened with investments in modern transport infrastructure, energy interconnectors for energy safety, new forms of cooperation, especially between governments and local societies.

11. editions of Baltic Business Forum
We welcome your cooperation! Want to become our partner?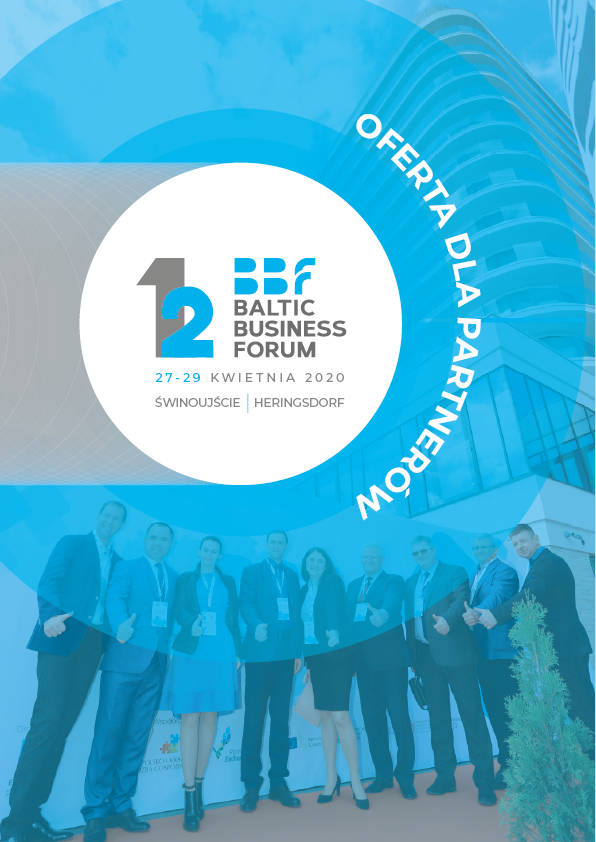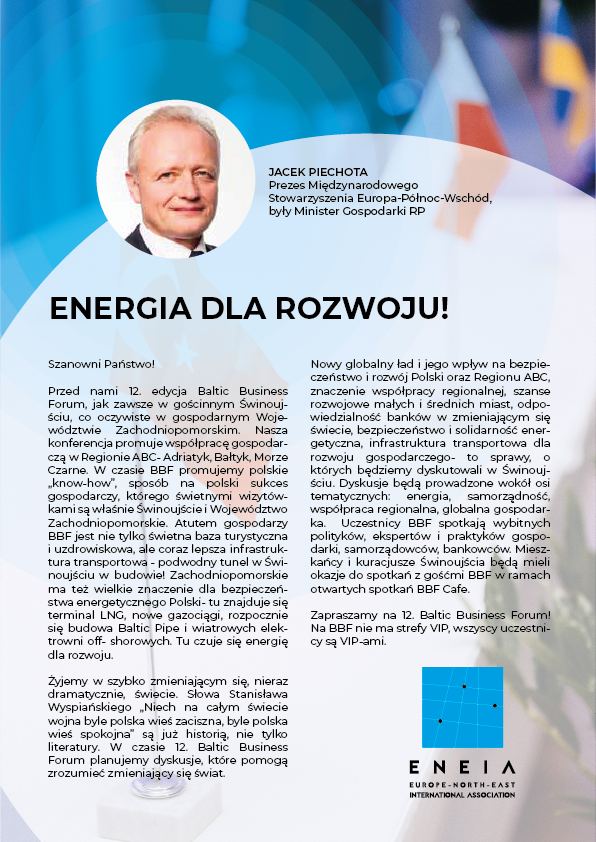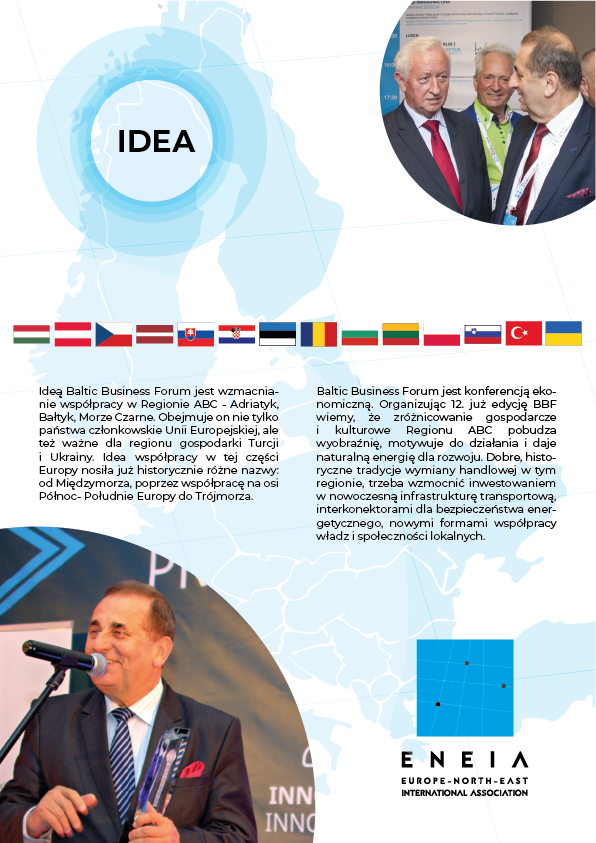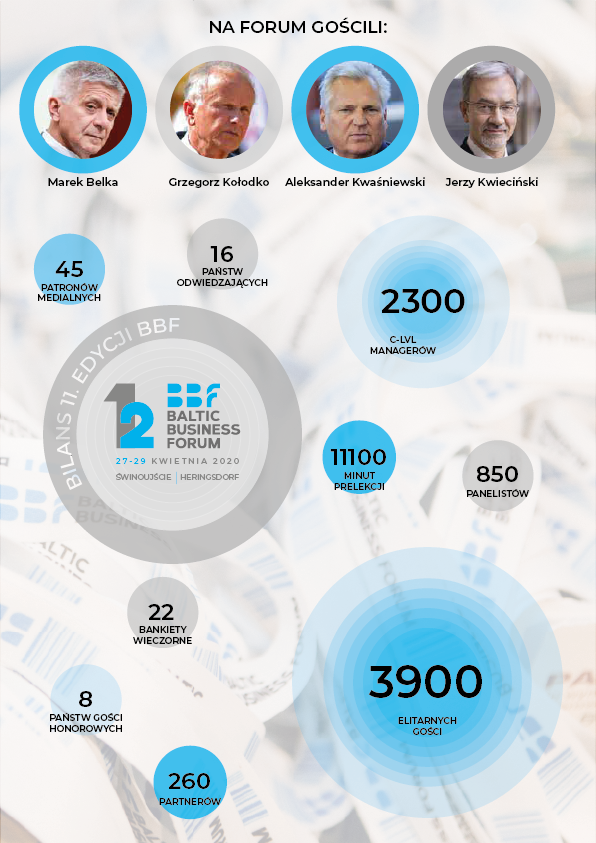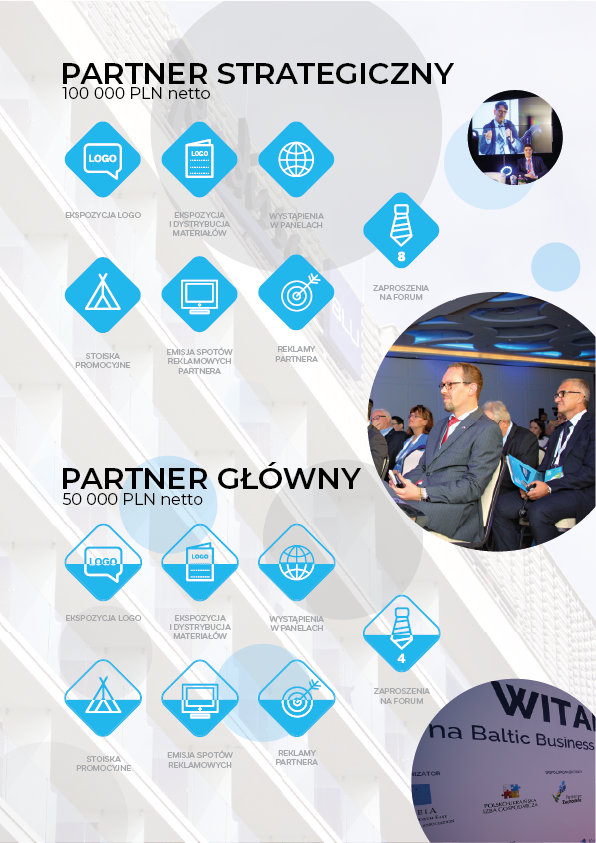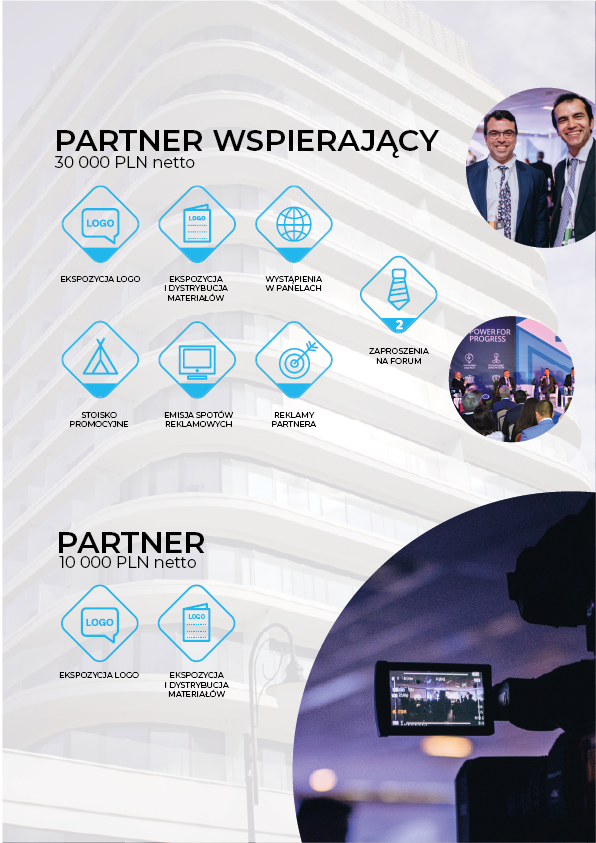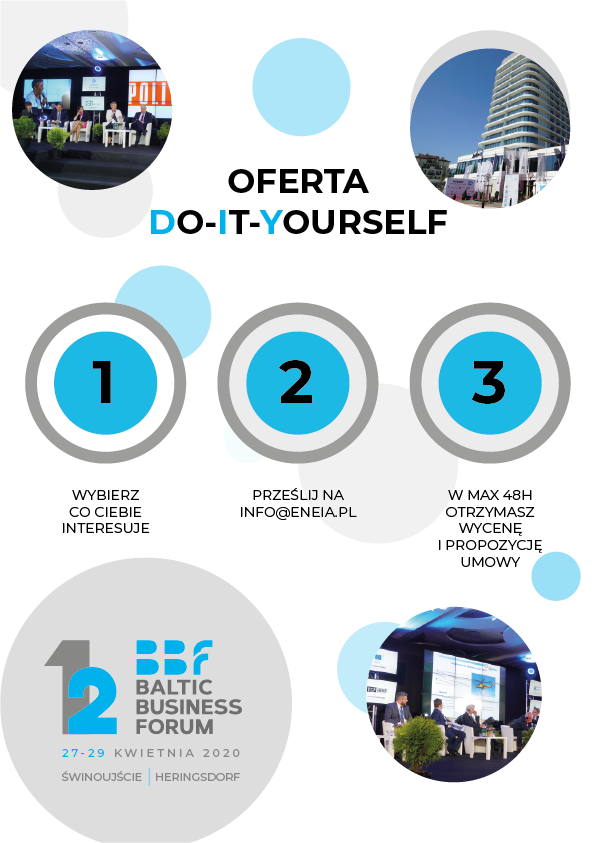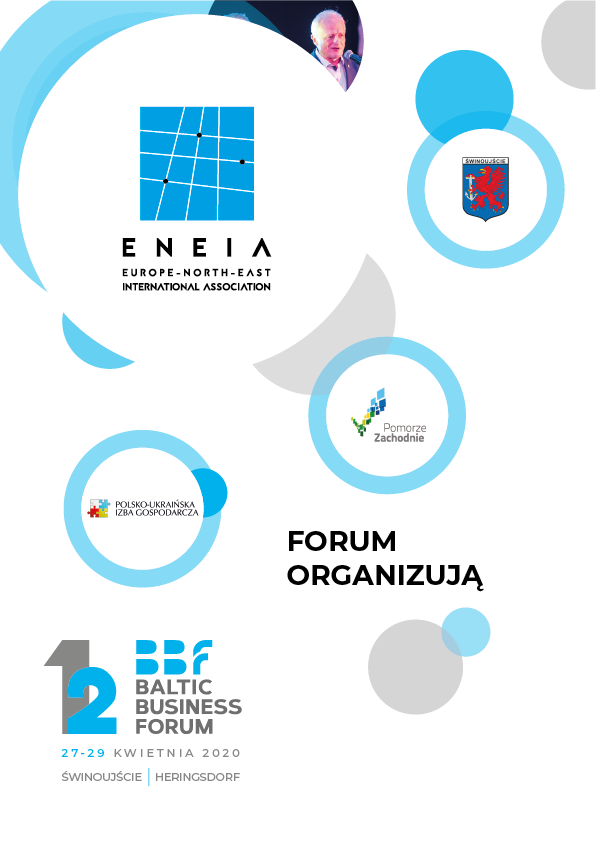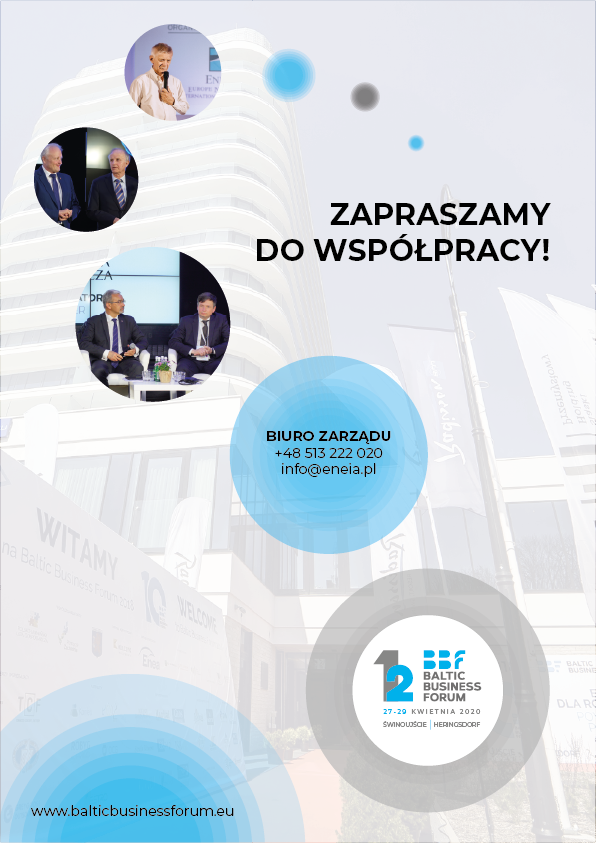 Lecture - prof.Grzegorz Kołodko "Where is the world going?"
Speech by prof. Bogusław Liberadzki, Vice-President of the European Parliament
Opening debate: Tunnel for Świnoujście, for Poland, for Europe - model cooperation between local and central government and the EU.
Debate: How to speed-up investments in the construction sector?
Debate: Energy safety in the ABB region - business or politics? The role of Russia, European Union and the United States of America.
Debate: Commutiong without a ticket? From public transport to sustainable mobility.
Debate: Ukrainian citizen as a worker in Poland. Conclusions from "Partnership and employment" campaign intiated by the Polish-Ukrainian Chamber of Commerce.
Power for Europe and the ABB region. "Invest in Western Pomerania - welcome!" - presentation.
BBF 2019 through camera lens
During BBF 2019 we have hosted commercial advisors
Contact us!
We will gladly answer all your questions. 
+48 513 222 020
info@eneia.pl
ul. Legionowa 9/2
01-343 Warszawa